DELINKAGE IS A TERM TO DESCRIBE CHANGES IN THE WAY WE FINANCE R&D
Fund medical research and development without monopolies and high drug prices.
What is delinkage?
Go to Eliminate monopolies
Eliminate monopolies
There are better ways to to fund and induce investments in R&D. We do not need legal monopolies that allow drug companies to charge high prices.
Go to Radically lower drug prices and expand access
Radically lower drug prices and expand access
Instead of using the grant of monopolies and high prices as the incentive to invest in R&D, delinkage models combine expanded government funding for drug development with cash reward incentives to researchers and successful drug developers. With competition replacing monopoly, prices for products will approach marginal costs of production. We can eliminate price-sensitive formularies, expand access, and achieve better and more fair outcomes.
Go to EFFICIENTLY Fund R&D
EFFICIENTLY Fund R&D
Under delinkage approaches, combinations of grants, subsidies, and incentives based upon cash rewards ensure robust funding for R&D. An international framework will shift from promoting monopolies and high prices to ensuring that governments can fashion cost-effective R&D incentives that target advances in life sciences and improvements in health outcomes.
Go to Save money for consumers, taxpayers, and employers
Save money for consumers, taxpayers, and employers
The grant of monopolies as an inducement to invest in R&D is expensive. Delinkage alternatives cost less. Delinkage would expand access, improve health outcomes, and save money at the same time. For more information, see our page on savings.
Innovation should not be viewed within the narrow prism of intellectual property monopolies but framed within a holistic, knowledge ecosystem that includes open innovation, open knowledge approaches and the de-linkage of R&D costs from product prices.
Government of India
Delinking the prices of medicines from the alleged high costs of R&D requires a combination of policies. A new model for prioritizing, financing and coordinating R&D needs to be developed. Significant progress has been made in discussing possible approaches and instruments in this regard, but effectively establishing such a model will take some time. However, immediate action can be taken by governments to promote delinking through the application of rigorous patentability criteria that prevent evergreening and by allowing for the use of or reliance on test data to facilitate the registration of generic medicines, as permitted by the TRIPS Agreement.
Carlos Correa
Director, Center for Interdisciplinary Studies on Industrial Property and Economics, University of Buenos Aires;
Special Adivsor on Trade and Intellectual Property, the South Centre
Due to resistance, three things are simultaneously necessary for antibiotics: Access, Stewardship, and Innovation. Access alone would drive resistance; stewardship alone would hinder access and delay innovation; innovation alone is wasteful unless we make plans to preserve antibiotics and get them to the people who need them most. Antibiotic delinkage proposals are the best way to achieve all three of these aims simultaneously.
Kevin Outterson
UN Member States should begin negotiations to draft a global R&D agreement based on the recommendations of WHO's Consultative Expert Working Group on Research and Development Finance and Coordination. This agreement should be based on the principle of delinking of cost of R&D from the price of the product.
Navneet Tewatia
Governments need to migrate to a system of delinkage of R&D costs from product prices, for drugs, vaccines and diagnostic tools. The appropriate way to deal with global free riding for cancer research is a global R&D treaty or trade agreement, rather than agreements on cancer IPR or prices. To reform the incentive for product development, governments should replace legal monopolies with cash rewards for successes in product development.
Union for Affordable Cancer Treatment (UACT)
Latest news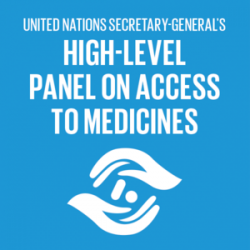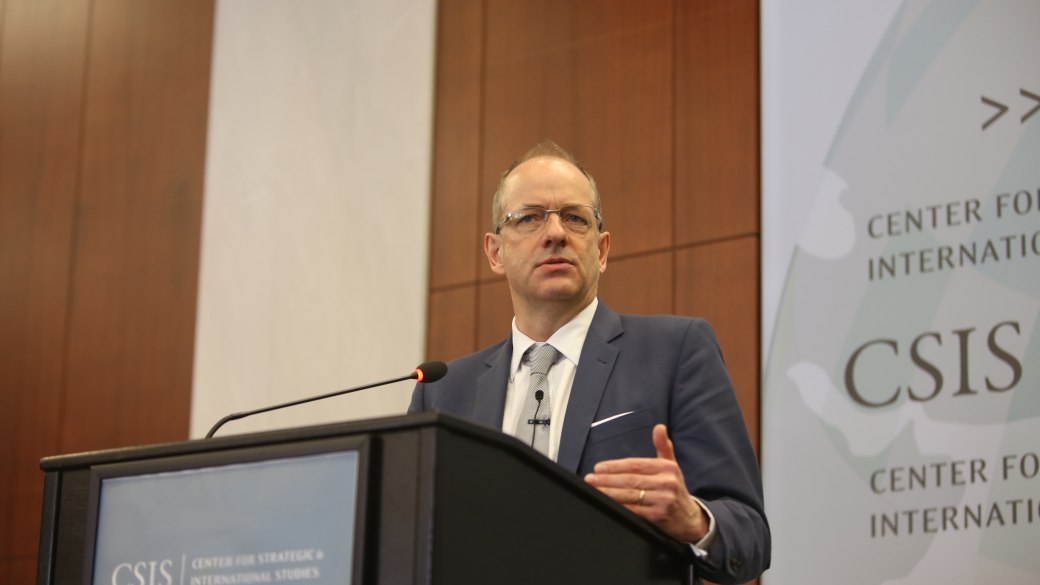 At a March 17, 2016, Center for Strategic and International Studies (CSIS) event in Washington, D.C., on "The Bio-Pharma Industry and Society," Sir Andrew Witty's keynote address included a discussion of GSK's decision to explore the delinkage of R&D costs from drug prices. Witty suggested that delinkage could initially be implemented in the context of Read more about GSK CEO Andrew Witty on "Exploring Delinking the R&D Charge"[…]
Previous
Next
Contact us for more information