DELINKAGE IS A TERM TO DESCRIBE CHANGES IN THE WAY WE FINANCE R&D
Fund medical research and development without monopolies and high drug prices.
What is delinkage?
Go to Eliminate monopolies
Eliminate monopolies
There are better ways to to fund and induce investments in R&D. We do not need legal monopolies that allow drug companies to charge high prices.
Go to Radically lower drug prices and expand access
Radically lower drug prices and expand access
Instead of using the grant of monopolies and high prices as the incentive to invest in R&D, delinkage models combine expanded government funding for drug development with cash reward incentives to researchers and successful drug developers. With competition replacing monopoly, prices for products will approach marginal costs of production. We can eliminate price-sensitive formularies, expand access, and achieve better and more fair outcomes.
Go to EFFICIENTLY Fund R&D
EFFICIENTLY Fund R&D
Under delinkage approaches, combinations of grants, subsidies, and incentives based upon cash rewards ensure robust funding for R&D. An international framework will shift from promoting monopolies and high prices to ensuring that governments can fashion cost-effective R&D incentives that target advances in life sciences and improvements in health outcomes.
Go to Save money for consumers, taxpayers, and employers
Save money for consumers, taxpayers, and employers
The grant of monopolies as an inducement to invest in R&D is expensive. Delinkage alternatives cost less. Delinkage would expand access, improve health outcomes, and save money at the same time. For more information, see our page on savings.
The right to the "highest attainable standard of physical and mental health" extends to the poor. Therefore, human rights is not silent on whether national and international institutions should pursue R&D models that will help foster the innovation of affordable drugs to fight diseases afflicting the poor. Rather, the right to health suggests that national and international institutions must support models that delink the price of medicines from the funding of R&D. Such delinkage is a means both to direct research to meet pressing global health needs, and to generate medicines that are more affordable for those who need them.
Amy Kapczynski
It is a longstanding fallacy that Pharma's revenue from high drug prices would be used to pay for R&D. It serves mostly to buy-out small companies at hefty prices, pay for massive marketing, and enrich shareholders and the financial markets. Given that governments and the public already pay for much of the R&D, and again through paying high drug prices, it will be much more efficient and save money to do away with the monopolies in the middle and directly pay for the innovation we need. It would also allow to direct innovation to real health needs, instead of letting it follow market opportunities.
Els Torreele
Director, Access to Medicines, Innovation, and Accountability, Open Society Foundations
Public policy, including at the international level, should play a much greater role in steering the R&D priorities, coordinating financing and developing approaches to access to new medicines. One way for public policy to take on this role is to develop new financing models for medicines development. And delinkage should be at the core of such models.
Ellen 't Hoen
In order to truly fulfill/realize the right to health, it is imperative that delinkage, the de-coupling of the costs of R&D from the price of health technologies, becomes part of the DNA of UN discussions to remedy the policy incoherence in public health, trade, the justifiable rights of inventors and human rights.
Thiru Balasubramaniam
Knowledge Ecology International
Delinkage represents a crucial building block towards the creation of a more equitable, people-centered R&D system – where we value human lives, and value lives equally.
Merith Basey
Latest news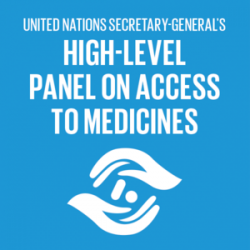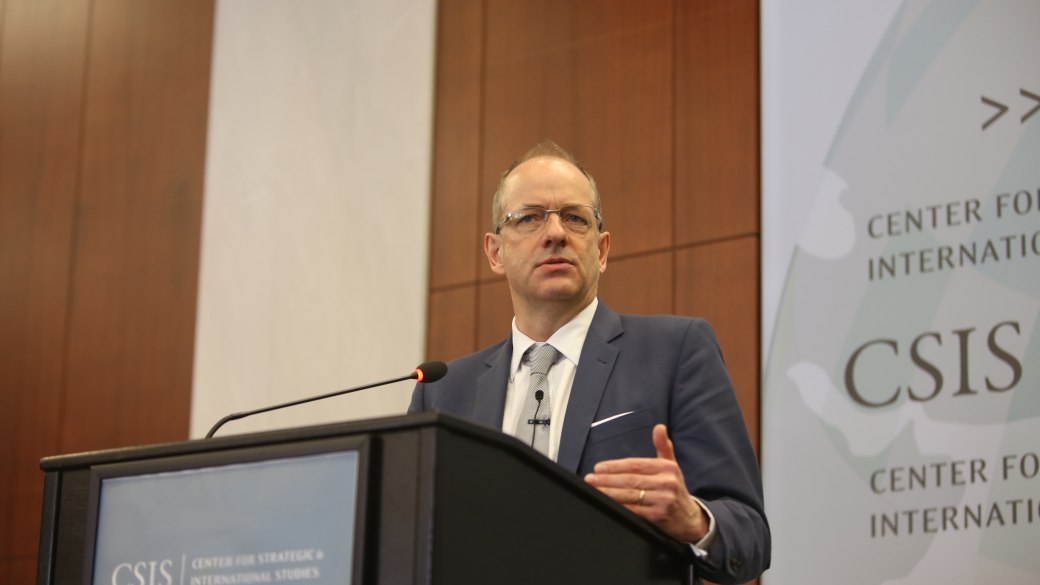 At a March 17, 2016, Center for Strategic and International Studies (CSIS) event in Washington, D.C., on "The Bio-Pharma Industry and Society," Sir Andrew Witty's keynote address included a discussion of GSK's decision to explore the delinkage of R&D costs from drug prices. Witty suggested that delinkage could initially be implemented in the context of Read more about GSK CEO Andrew Witty on "Exploring Delinking the R&D Charge"[…]
Previous
Next
Contact us for more information