DELINKAGE IS A TERM TO DESCRIBE CHANGES IN THE WAY WE FINANCE R&D
Fund medical research and development without monopolies and high drug prices.
What is delinkage?
Go to Eliminate monopolies
Eliminate monopolies
There are better ways to to fund and induce investments in R&D. We do not need legal monopolies that allow drug companies to charge high prices.
Go to Radically lower drug prices and expand access
Radically lower drug prices and expand access
Instead of using the grant of monopolies and high prices as the incentive to invest in R&D, delinkage models combine expanded government funding for drug development with cash reward incentives to researchers and successful drug developers. With competition replacing monopoly, prices for products will approach marginal costs of production. We can eliminate price-sensitive formularies, expand access, and achieve better and more fair outcomes.
Go to EFFICIENTLY Fund R&D
EFFICIENTLY Fund R&D
Under delinkage approaches, combinations of grants, subsidies, and incentives based upon cash rewards ensure robust funding for R&D. An international framework will shift from promoting monopolies and high prices to ensuring that governments can fashion cost-effective R&D incentives that target advances in life sciences and improvements in health outcomes.
Go to Save money for consumers, taxpayers, and employers
Save money for consumers, taxpayers, and employers
The grant of monopolies as an inducement to invest in R&D is expensive. Delinkage alternatives cost less. Delinkage would expand access, improve health outcomes, and save money at the same time. For more information, see our page on savings.
R&D requires adequate, sustainable funding from governments, which should be available at the national, regional, and international levels, as well as mechanisms to incentivize innovation and secure access, based on the principle of delinkage. Funding and incentive mechanisms should promote open, collaborative approaches that aim from the start to deliver affordable products efficiently. In order to best direct funding to agreed priorities, at least some portion of health R&D funding should be pooled. WHO is moving forward with a health product R&D fund for certain diseases, which is an important first step. However, it is essential to think beyond a narrow disease mandate so that all areas of public health importance are included.
Bernard Pecoul
Innovation should not be viewed within the narrow prism of intellectual property monopolies but framed within a holistic, knowledge ecosystem that includes open innovation, open knowledge approaches and the de-linkage of R&D costs from product prices.
Government of India
There will never be universal access to new drugs unless we switch to delinkage models. Never. That is one reason why the delinkage debate is so important. Unless we move toward delinkage, even where access is possible, we will see restrictive formularies, burdensome and access limiting co-payments, and other barriers for patients. Incentives based upon the ability of a company to charge high prices for new drugs not only lead to inequality of access between countries of higher and lower incomes, but also significant restrictions on access in high and middle income countries. For us to make the change, we have to accept that delinkage approaches are not free, we will have to pay for R&D, if not through high drug prices, through other parts of the government or health care budget. We can learn to pay for new drugs without measures that kill the patients, and create inequality. If you believe equality and universal access is in the future, then delinkage is the future. Now we have to move the future forward.
James Love
New initiatives and business models to stimulate R&D in medical products that "de-link" the cost of R&D from prices should be promoted. However, principles need to be established to ensure that if public resources are used to promote de-linkage, there is full transparency on the real costs of activities; disclosure of terms in contractual agreements for R&D and for IP; and that priorities for R&D are defined in accordance to public health needs.
South Centre
One idea that seeks to address the root cause of the tension between stimulating innovation and ensuring widespread access to innovative medicines is to break the link between funding/rewarding innovation and the price of the resulting product. This would require funding and rewarding innovation directly rather than via patent protection. By enabling early competition for innovative medicines, "delinkage approaches" could also result in more affordable prices for new medicines, and thus have the potential to significantly expand access to innovative products. R&D approaches that encompass the principle of "delinkage" therefore merit to be seriously explored.
Karin Timmermans
Latest news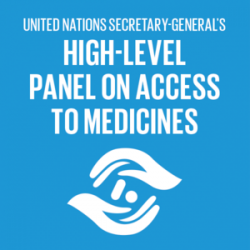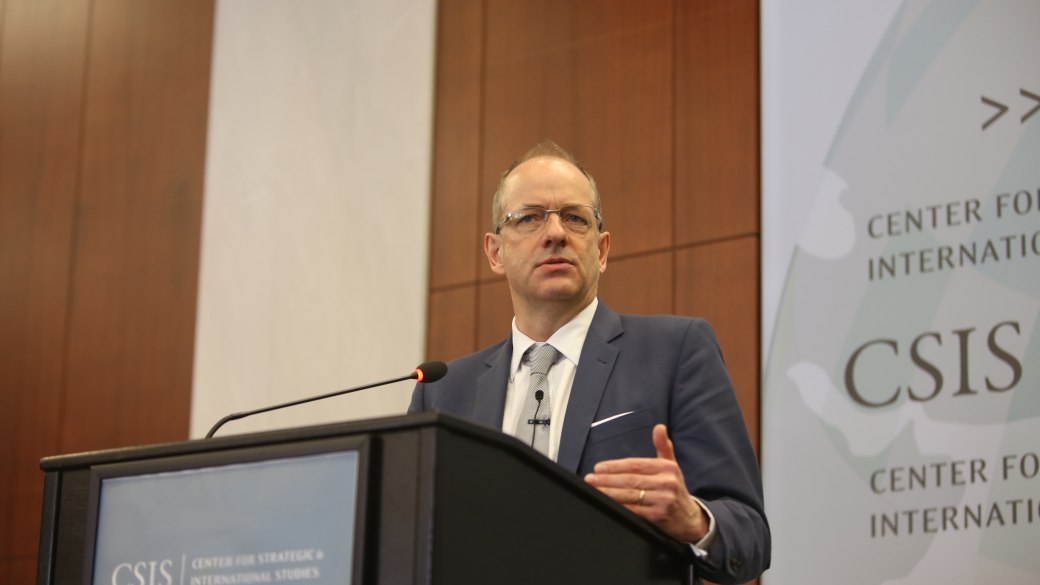 At a March 17, 2016, Center for Strategic and International Studies (CSIS) event in Washington, D.C., on "The Bio-Pharma Industry and Society," Sir Andrew Witty's keynote address included a discussion of GSK's decision to explore the delinkage of R&D costs from drug prices. Witty suggested that delinkage could initially be implemented in the context of Read more about GSK CEO Andrew Witty on "Exploring Delinking the R&D Charge"[…]
Previous
Next
Contact us for more information